Me, San Francisco and Metallica

Written in September 14, 2020 - 🕒 6 min. read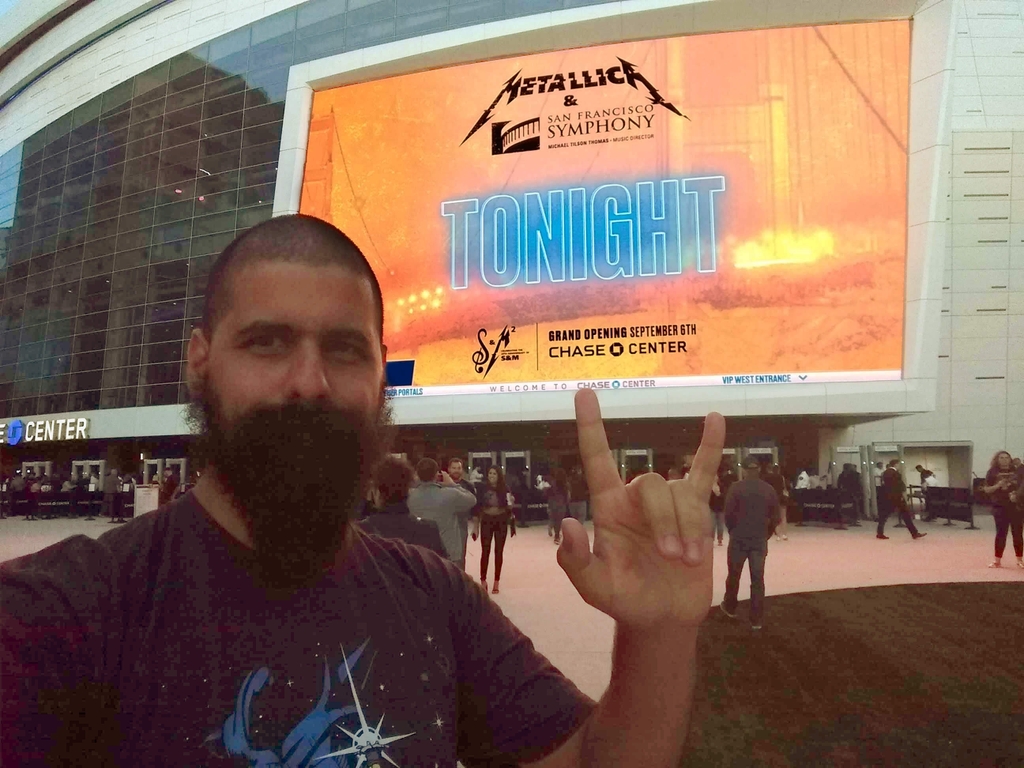 So that's me, in front of the big opening of the Chase Center in San Francisco. Why do you ask? To answer that we need to go back in time to 17 years.
Back in school, I didn't like Metallica because of its name, it sounded "too heavy metal" for me, I was at the peak of my skateboarding life and really into punk and hardcore music.
Until one day a close friend told me that Metallica had an album with the San Francisco Symphony, and I was like "oh wow, maybe that's interesting" so I borrowed that CD, and maaaan, I was suddenly a Metallica fan.
I couldn't stop listening to S&M like crazy, and when I knew all the songs like the back of my hand, I went into the rabbit hole, and around that time St. Anger was out and I LOVED IT (yeah I know). I was listening to all Metallica albums all the time, but my favorite was still S&M and I was still listening to it quite often.
So back in 2005, I was hoping for Metallica to come to Brazil and as I didn't quite know that the symphony concert was a one-time thing, I was even hoping they would play with a Brazilian symphony or something lol. They ended up playing in Brazil in 2010 for the Death Magnetic tour and it was awesome, I was there and with a bunch of friends and we had a blast. That show actually sold out in one day, so they ended up making a second show the next day.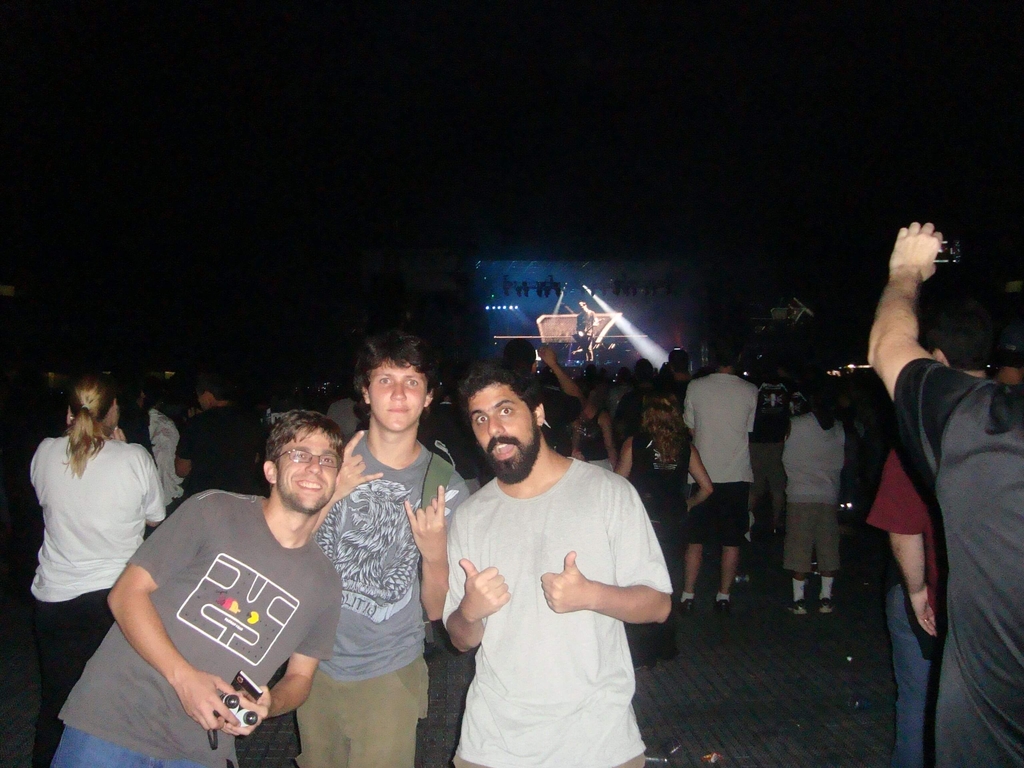 After that, I ended up going to a few Metallica concerts on Rock in Rio and other events in Brazil, but from time to time I was still googling "will Metallica make another S&M concert?", and I was not the only one. And even living in Brazil with Brazilian reais wage, I kept telling myself I would go to that concert, no matter the price, no matter the date, no matter the location, if it ever happens I was going to be there.
Years passed, and I wasn't even living in Brazil anymore, but there I was, in 2018, googling if there was a possibility of Metallica do another S&M. Boy, little did I know 🧐
Then March last year I was on vacation when one day I was checking the news feed on my phone in bed and I saw it: Metallica was uniting with San Francisco Symphony once more for S&M2 for a concert in San Francisco in September 2019, and I kind of freaked out, I was like "seriously? Is this real? OMG!" and I knew I had to go! The thing is, I was already going to California in June for E3, so I would have to go again one month later, but you know what? Fuck it! I was all in because this was the concert I was waiting 17 years to attend.
Later that week I tried to get the tickets, but I couldn't, they sold out super fast and the only way to buy them was via scalpers, which were up to 8 times more expensive than the original ones. But then I remembered a promise I made for myself years before, that I would go to this show, no matter what, so I bought the concert tickets, the flight tickets and one week of Airbnb in one of the most expensive cities for tourism in the world 🤪. Of course, since the tickets sold out super fast, Metallica announced a second concert 2 days after the first one, and since I was already going to be in San Francisco, I bought a ticket for that one too.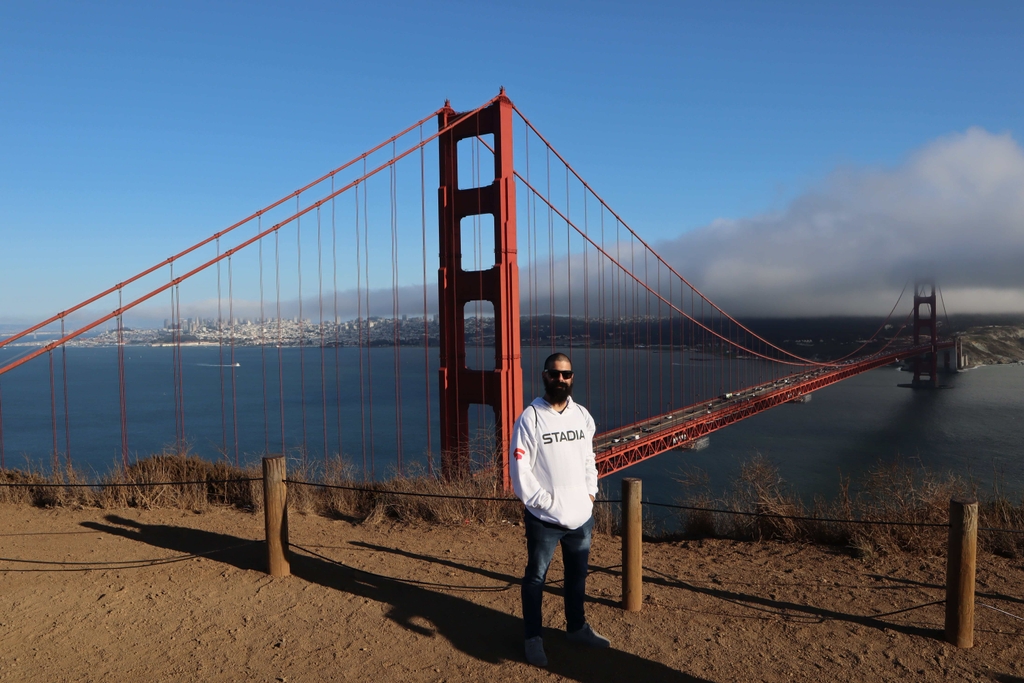 Of course, since I was in San Francisco and paying big money for that, I had to visit all the famous city spots, starting by the Golden Gate Bridge, which I was super lucky to be able to get a photo like this with the bridge fully visible, as most days that week the bridge was fully covered by fog and clouds. It's a must-go spot and it's really pleasing to look at. San Francisco is quite an interesting city, as you're a bus away from some awesome nature sites, like Rodeo Beach and Farol de Point Bonita.
Also, for some reason, sea lions love to hang around Pier 39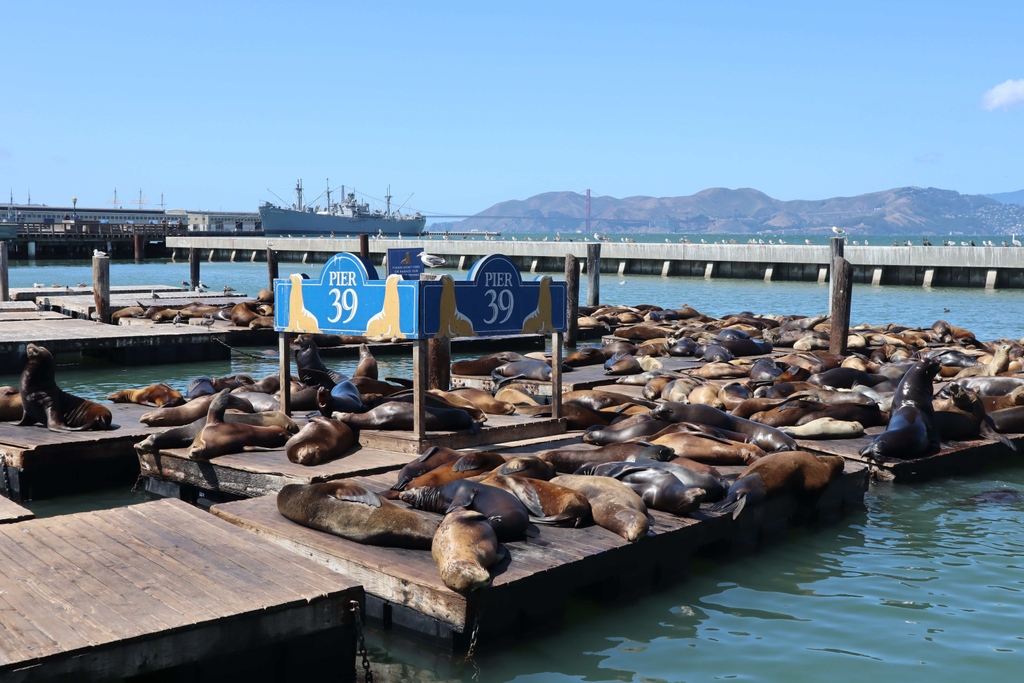 San Francisco also has one of the most famous prisons in the world, Alcatraz, which was shut down due to high maintenance costs. I also went to Palo Alto to visit Google's headquarters, too bad I didn't know anyone from Google to get a VIP tour, but it was still worth it. I also took a picture in front of the Dragon Gate in Chinatown, a famous spot from the movie Big Trouble in Little China.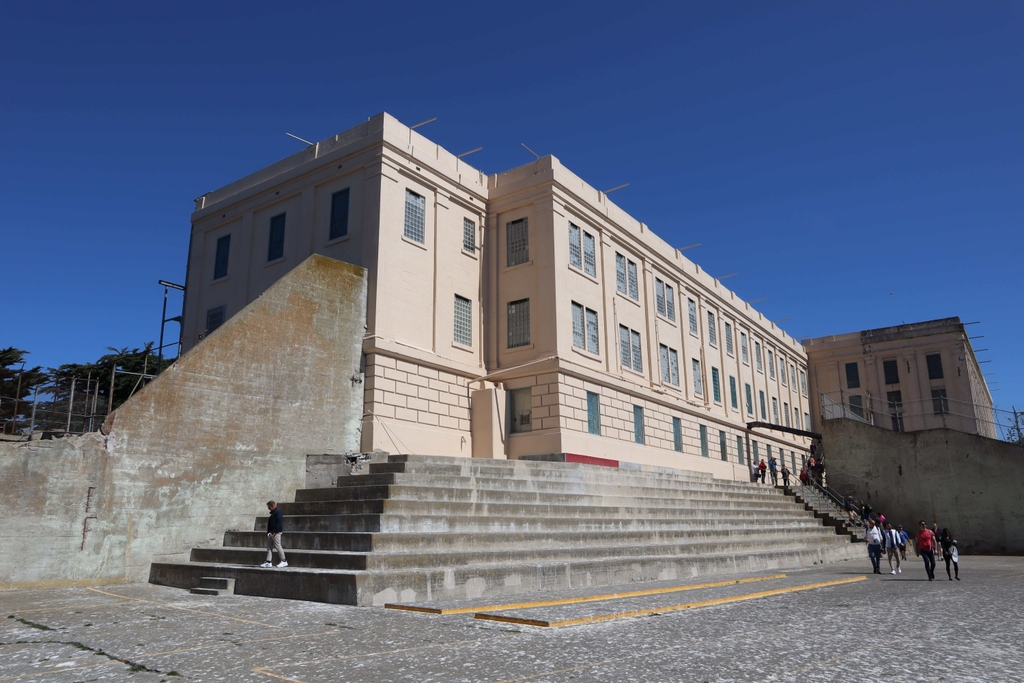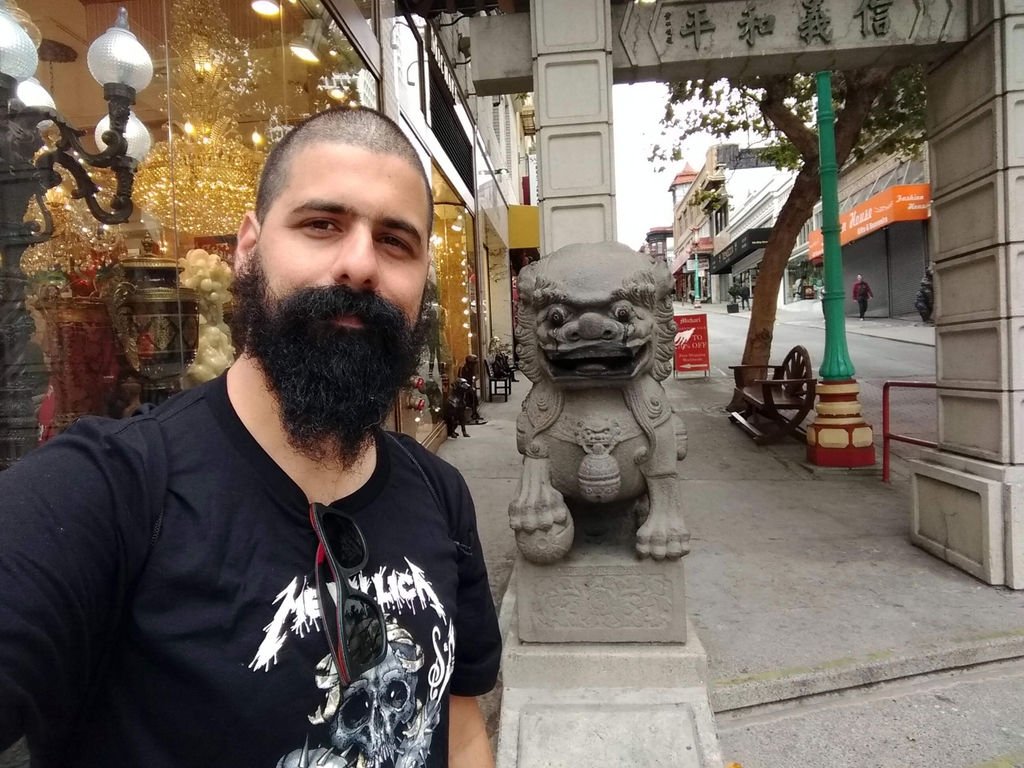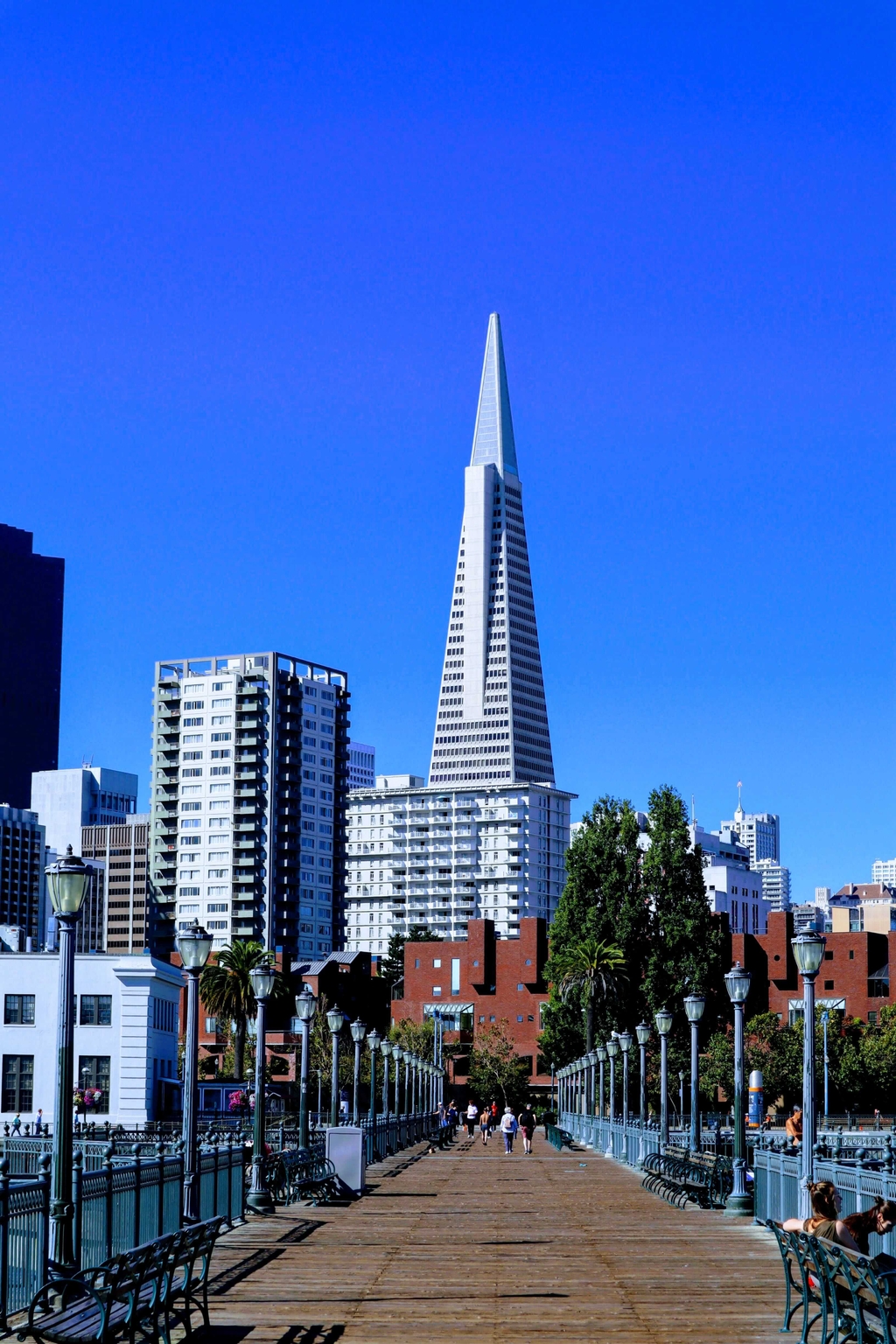 So finally on September 6th, it was time for the concert. They kicked in with The Ecstasy Of Gold following by The Call Of Ktulu, just like the first S&M, I was living my dream, listening to my favorite album live. The third song was also from the first concert, For Whom The Bell Tolls, and the fourth song was The Day That Never Comes from Death Magnetic, which is my second favorite Metallica album, so imagine how happy I was.
We all knew The Unforgiven III had to be played that day, and it was and boy, it was epic, James played a full acoustic masterpiece with the symphony, and it made me feel things. Too bad they didn't play Fade to Black, which I was hoping it would be played on the second show, but that didn't happen, as the setlist was the same.
After the second show, the security allowed me to go down and take some great pictures close to the stage, which made the whole experience even more unforgettable (that's what you are… 🎵).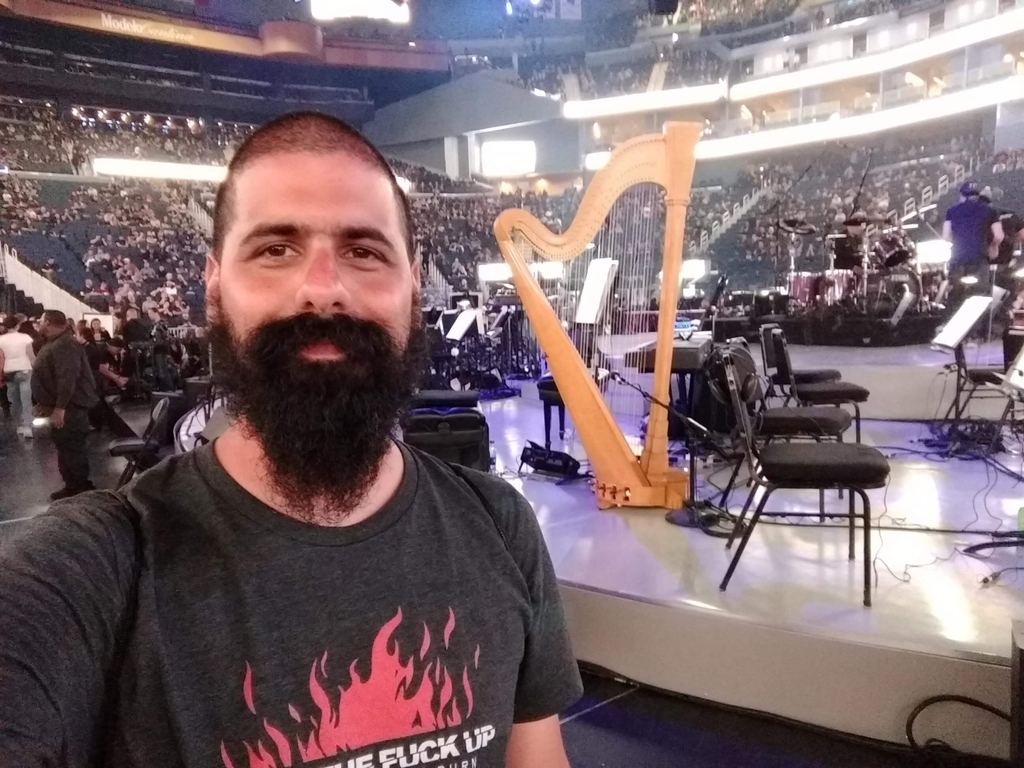 I wish I could write more about this trip, which was awesome, but since it was a year ago I don't really remember much of the details. This was my first "long" trip just by myself, and it was totally worth it. I still think traveling with friends is way better, but to have an alone experience from time to time is also good.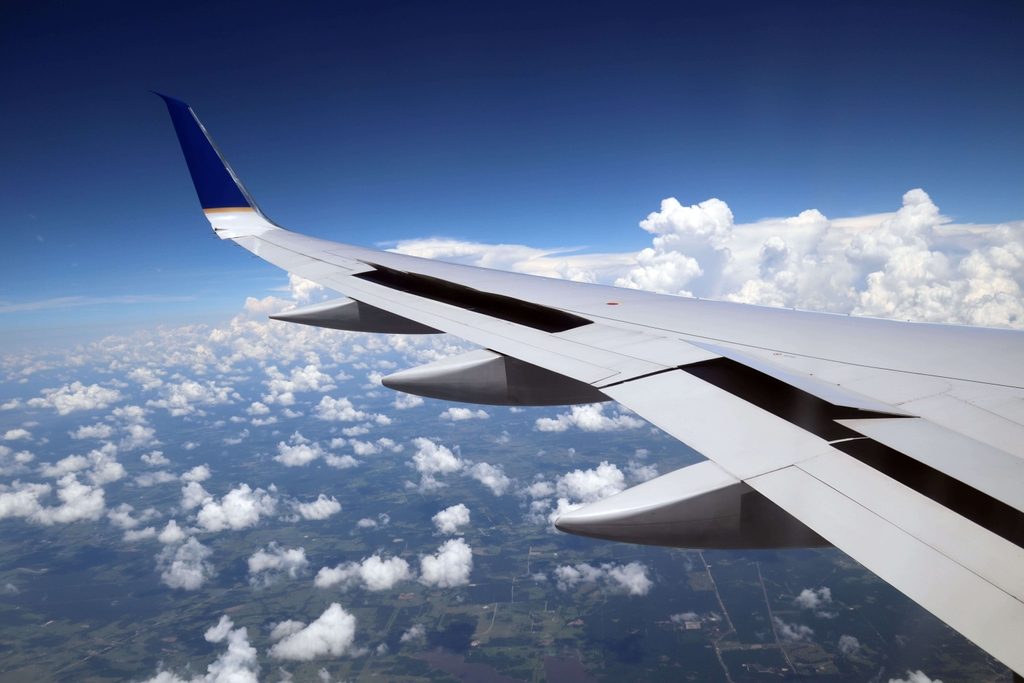 Good bye, San Francisco.
Jump forward one year and I bought the S&M2 Deluxe Boxset, to consolidate even more this awesome trip. I made an unboxing about it, watch it below, and lemme know your thoughts :)
Tags:
---
Post a comment
---
Comments
Shmu on 9/13/20
Awesome post, your golden-gate bridge foto is fantastic. I'm really glad you managed (after seventeen years) to see this show/format after all!