Blog in english

Written in May 13, 2009 - 🕒 1 min. read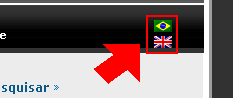 After several hours searching, I finally found a practical way to put two languages on the blog.
From now on, all the blog content will be available in english and portuguese.
Tags:
---
Post a comment
---
Comments
bruno on 5/14/09
Not as good as your chinese :)
Nabuco on 5/13/09
im brasil...ehuahiuehiaue
Gariba on 5/13/09
Hello. I'm curious though. How good is your english actually?
Luca on 5/13/09
Mine is Luca! Pleased to meetcha!